Regular price
Sale price
$16.00 USD
Unit price
per
Sale
Sold out
The Natural Alternative to Petroleum Jelly.
For Lips, Nips and Dry Bits! 
Kinder on the planet and your skin, the new Organic Balm is a sustainable, vegan and natural alternative to petroleum jelly. Perfect for anti-chafing and minimising soreness and dryness, to your lips, nips and dry bits. Your eco-conscious alternative to a skin care essential.
15ML (0.5 FL.OZ) Plant-Based Pot. Made in the UK.
What It Helps With

The widespread use of petroleum jelly in the skincare industry prompted Sian to embark on a research journey, delving into its extensive refining process derived from non-renewable crude oil. This exploration ignited her determination to develop an alternative solution that not only prioritises natural ingredients but also upholds sustainability and safety in its usage.

Through an intricate process, we have successfully crafted an Organic Balm that transcends the conventional notion of a mere barrier and delves into the realm of providing deep moisturisation for parched skin. Distinguished from petroleum jelly, the Organic Balm incorporates carefully selected components, including unrefined organic shea butter, renowned for its superior non-comedogenic properties. When synergistically combined with organic safflower oil, it forms a non-greasy shield that flawlessly envelops the skin, keeping the pores unobstructed and delivering long-lasting hydration.

We take immense pride in utilising only the highest quality, organic, and sustainably sourced ingredients not only in this exceptional balm but also across the entire Obvs range. This unwavering commitment ensures that you can confidently indulge in our products, knowing that they are created with integrity and the well-being of both you and the environment in mind.


Smell – Lightly nutty, earthy unrefined Organic Shea Butter scent.

Texture – Balm, if too solid warm in your fingertips before application.
Credentials

- Free From Skincare Awards Finalist 2022

- Soil Association COSMOS Organic Certified

- Vegan Society Certified

- Leaping Bunny Approved

- Palm Oil Free

- Paraben Free

- Phthalate Free

- Synthetic Free

- Nanoparticle Free

- Free from Soy & Nuts

- Plastic Free

- Tested and Approved Safe By Oxford Biosciences

- One Tree Planted With Every Order

The list goes on, if you have any questions, please feel free to email info@obvs-skincare.co.uk
Ingredients

Butyrospermum parkii (Shea Butter)*, Carthamus Tinctorius (Safflower) Seed Oil*,  Maranta Arundinacea Root Powder (Arrowroot)*, Euphorbia cerifera cera (Candelilla Wax), Triticum Vulgare Germ Oil, Tocopherol (Vitamin E), *Organic

The Shea Butter used in this product is unrefined and certified organic, indicating that it has not undergone any chemical refining processes. As a result, users can benefit from the pure and natural properties inherent in Shea Butter. This Shea Butter is sourced directly from a fairly traded cooperative that adheres to sustainability principles and refrains from using pesticides. Additionally, the cooperative ensures fair wages for its workers.

The Safflower oil used in this formulation is certified organic and cold-pressed. It contains a significant amount of Omega 8, making it highly sought after for treating acne and other skin conditions. The gentle nature of this oil allows for its use in baby care products and children's skincare creams. Safflower oil has a low comedogenic rating, meaning it is lightweight and suitable for all skin types, including sensitive skin. Furthermore, it absorbs quickly into the skin without leaving an oily residue.

Tocopherol, also known as vitamin E, is derived from vegetable oil. It is easily absorbed by the skin and offers rejuvenating effects for all skin types. Additionally, vitamin E helps preserve the cream, ensuring its longevity and freshness.


Candelilla wax, a vegan substitute for beeswax, is derived from the Candelilla plant, which thrives naturally in Mexico. The cultivation of this plant adheres to stringent regulations, guaranteeing sustainable harvesting practices. Beyond its role in effectively binding other ingredients, Candelilla wax serves as a protective barrier while effortlessly absorbing into the skin, facilitating optimal efficacy.
Directions For Use

Apply a small amount to the lips or skin and rub in gently.  Suitable for body and face.  Always do a patch test first.  Discontinue use if irritation occurs.  Use within 12 months of opening.  Suitable for breastfeeding mums and babies. No need to wipe off before baby latches.

Store in a cool, dry place - away from direct sunlight.
Share
View full details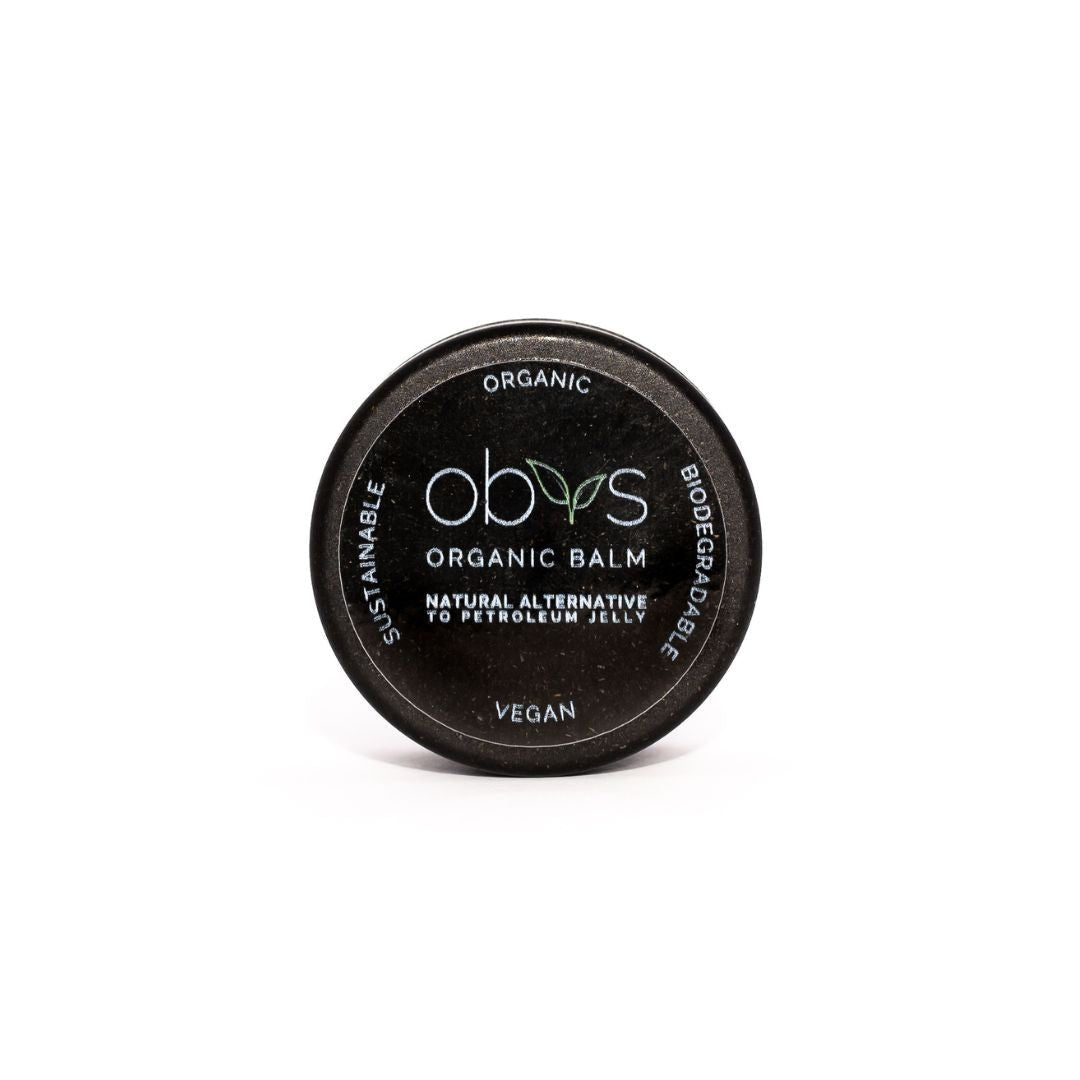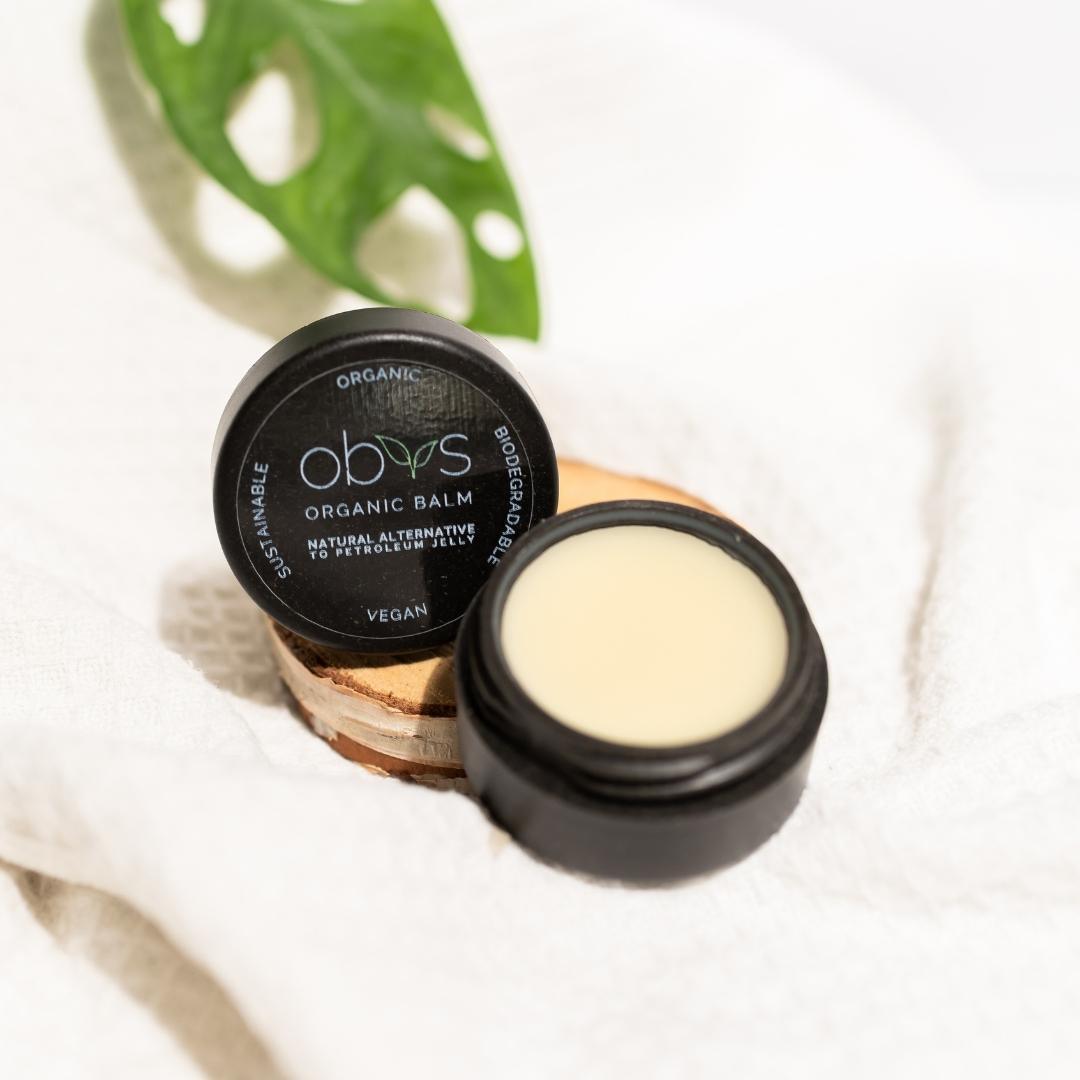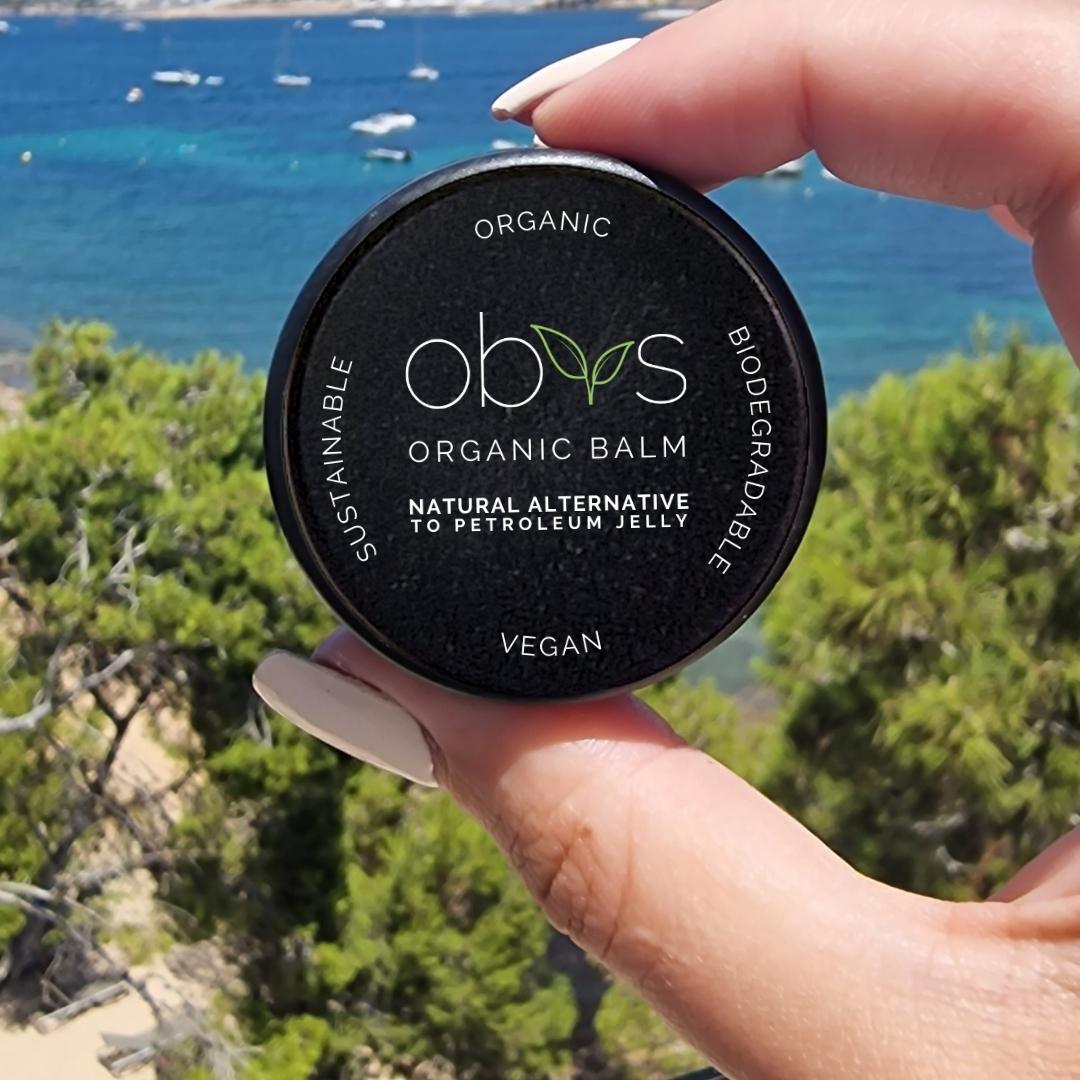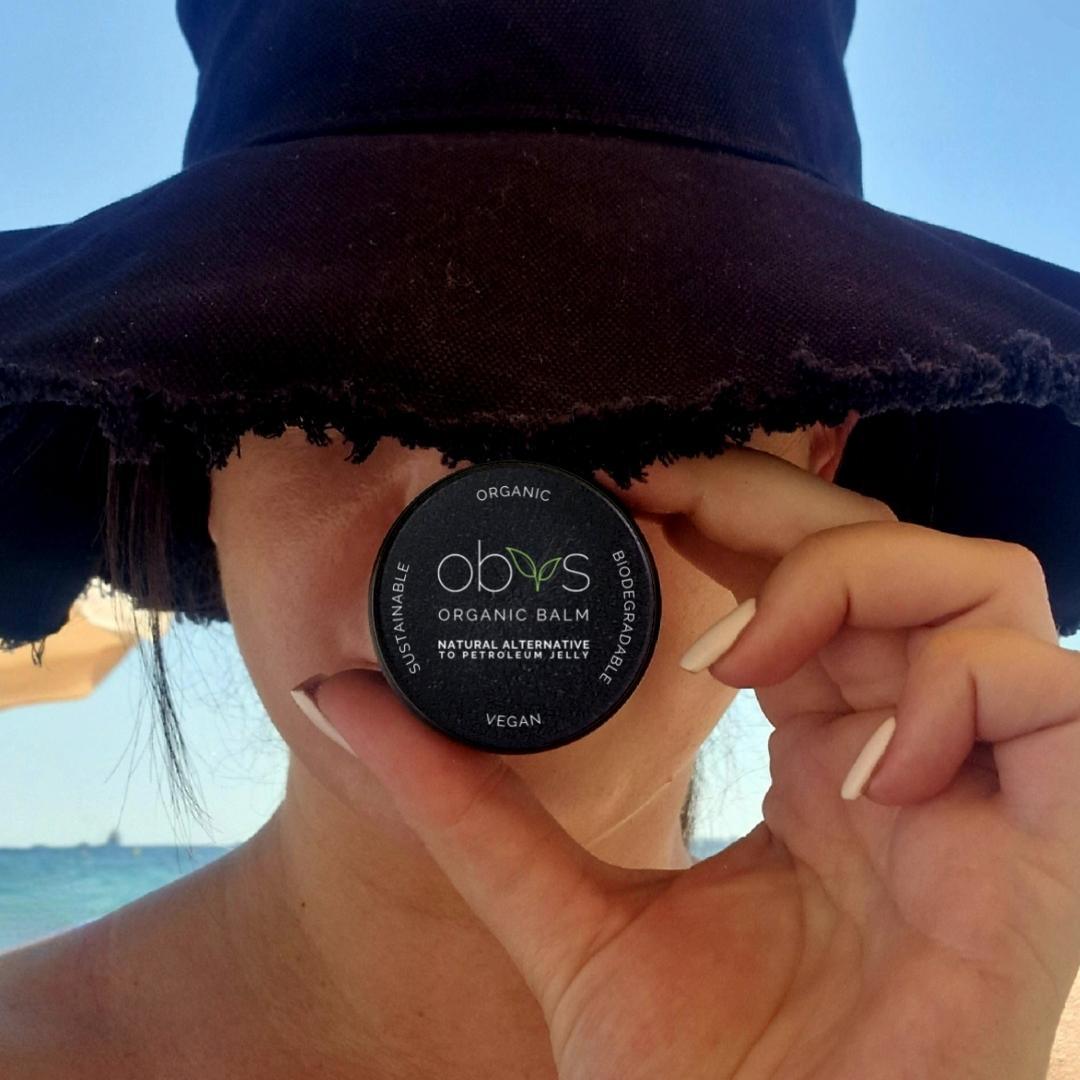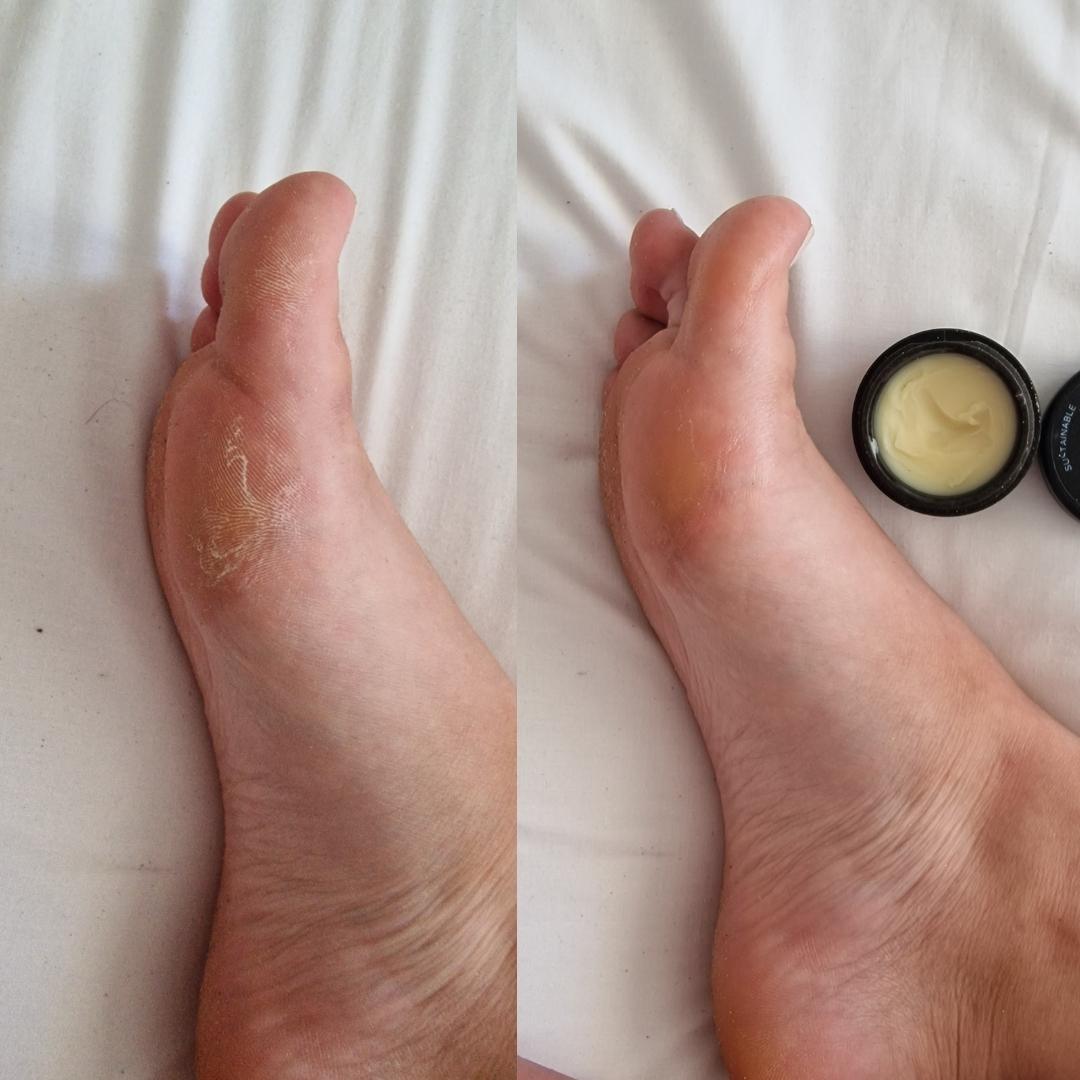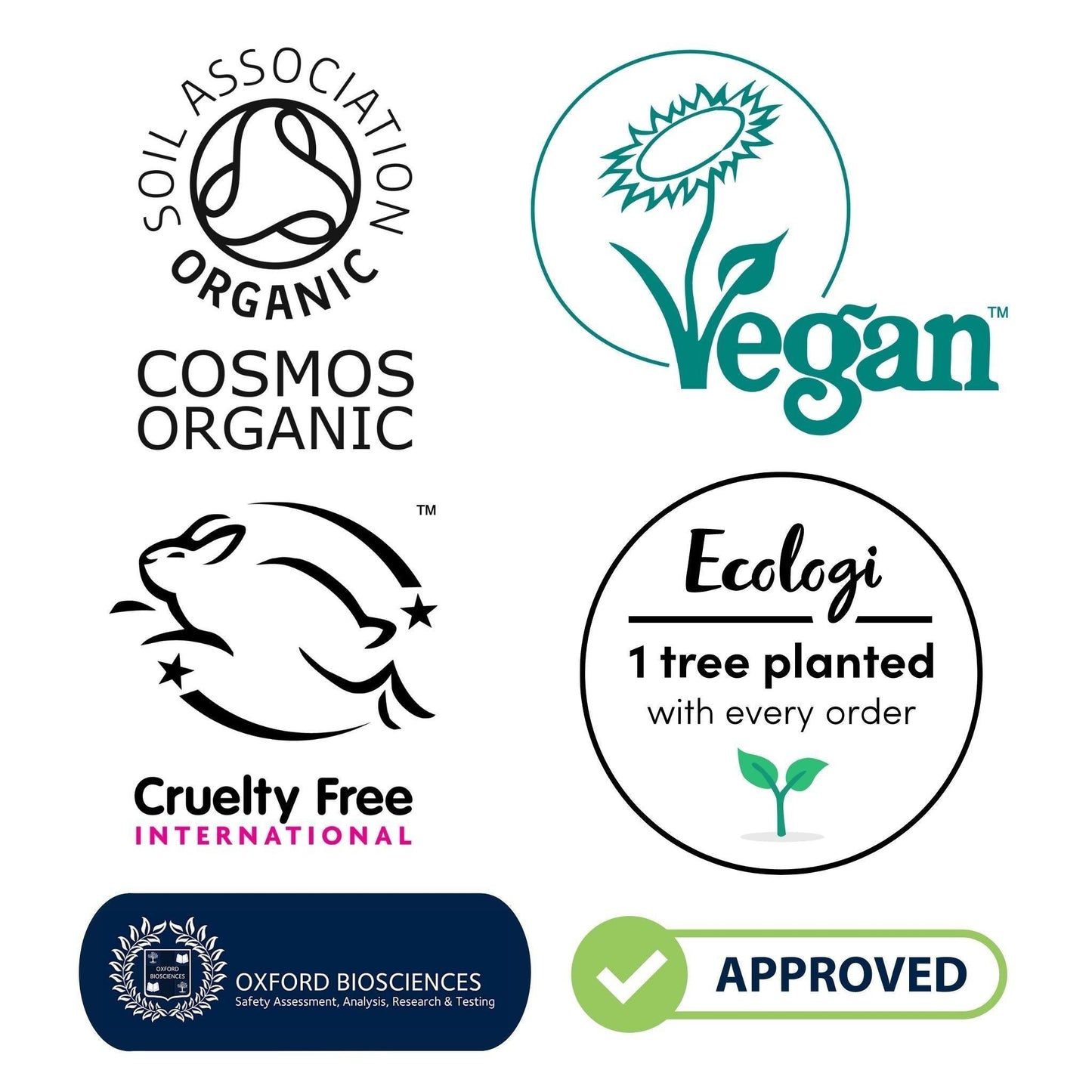 Feels amazing.
I use this balm on nearly everything. Keeps lips moisturised and protected. Great for on your nose, when you have a cold and blow your nose alot. Stops the sore red nose and stops it peeling. I also sea swim and use it on my neck and underarms where salt water can cause soreness. In the pool I put a bit on my face because the chlorine can make my cheeks tender and sore when i swim, this makes a barrier to stop the chlorine from making my cheeks red raw.. I use it on my elbows when they are dry.. I literally use it on so many areas that need a little extra care and protection. Love love love this balm.. Along with all Obvs products.. 😀I have very sensitive skin and eczema.. so all year round this balm and obvs skincare is my no.1 go to. Oh yeah and I also use this balm on my nails, I find it helps keep them strong and healthy looking. (I trying to remember all the things I use this balm for hahaha 😆) The list could go on forever 🤣
Thank you so much for your amazing review of our Organic Balm! We're so glad to hear that you love it and find it so versatile. We know that our balm is a favorite among people with sensitive skin and eczema, and we're thrilled to hear that it's your go-to product year-round.
We love your idea of using the balm on your nails to keep them strong and healthy. We've never heard of that before, but it makes perfect sense! The shea butter in our balm is rich in vitamins A and E, which are essential for healthy skin and nails.
We're so grateful for your support of Obvs Skincare. It means the world to us to hear from customers like you who love our products.
Love Sian xx
Miracle Balm
After having sore, flaky and irritated lips, no matter what I tried they just were not getting any better. Everyone at work raves about Sian's OBVS creams etc and one of the girls had tried the balm for breastfeeding so I thought let's try it. I wish it was the first thing I tried! So good and no irritation at all. Thank you so much!
Hi Stace! Thank you for taking the time to write this review and for sharing your positive experience with The Organic Balm. We're glad to hear that our balm was able to help you resolve your lip issues! Thank you for being a loyal customer and we hope to continue supplying you with the best possible products. Love Sian x
Organic Balm
Bought for dry lips and sensitive skin on hands - really is lovely to use, non greasy and perfect for everyday use.
Thank you for your review of the Organic Balm! We're glad you're enjoying it! I appreciate your kind words and support. Love Sian x
Wonder balm!
I've never been a fan of Vaseline so my partner bought me this to use and wow! I've been using on my lips and nose as both get sore due to the chemotherapy treatment I'm undergoing and this balm has taken all soreness and discomfort away! Highly recommend. Will be purchasing again.
Thank you for your feedback! We're so glad you enjoyed our Wonder balm!
Organic Balm
As always, obvs never fails!! I use the balm for my lips but have also used it for my hands when they are really dry. Especially round the finger nails. This leaves my hands so soft. You don't need a lot. Another winner from Obvs
Thank you for the kind words! We're so happy to hear that our Organic Balm is helping you keep your hands soft and healthy. We hope you continue to enjoy it!
So soothing!
This organic balm has been a saviour through the winter months. Myself and my family have used it for sore dry lips and I can't believe the difference it's made! The balm has such a satiny smooth feel to it and a little goes a long way. It's soothed our sore dry lips and noses and is now one of my must have handbag items!
Thank you for your review! We're so happy to hear that our organic balm has been so helpful to you and your family this winter. We're thrilled that it's made such a positive difference in your lives!