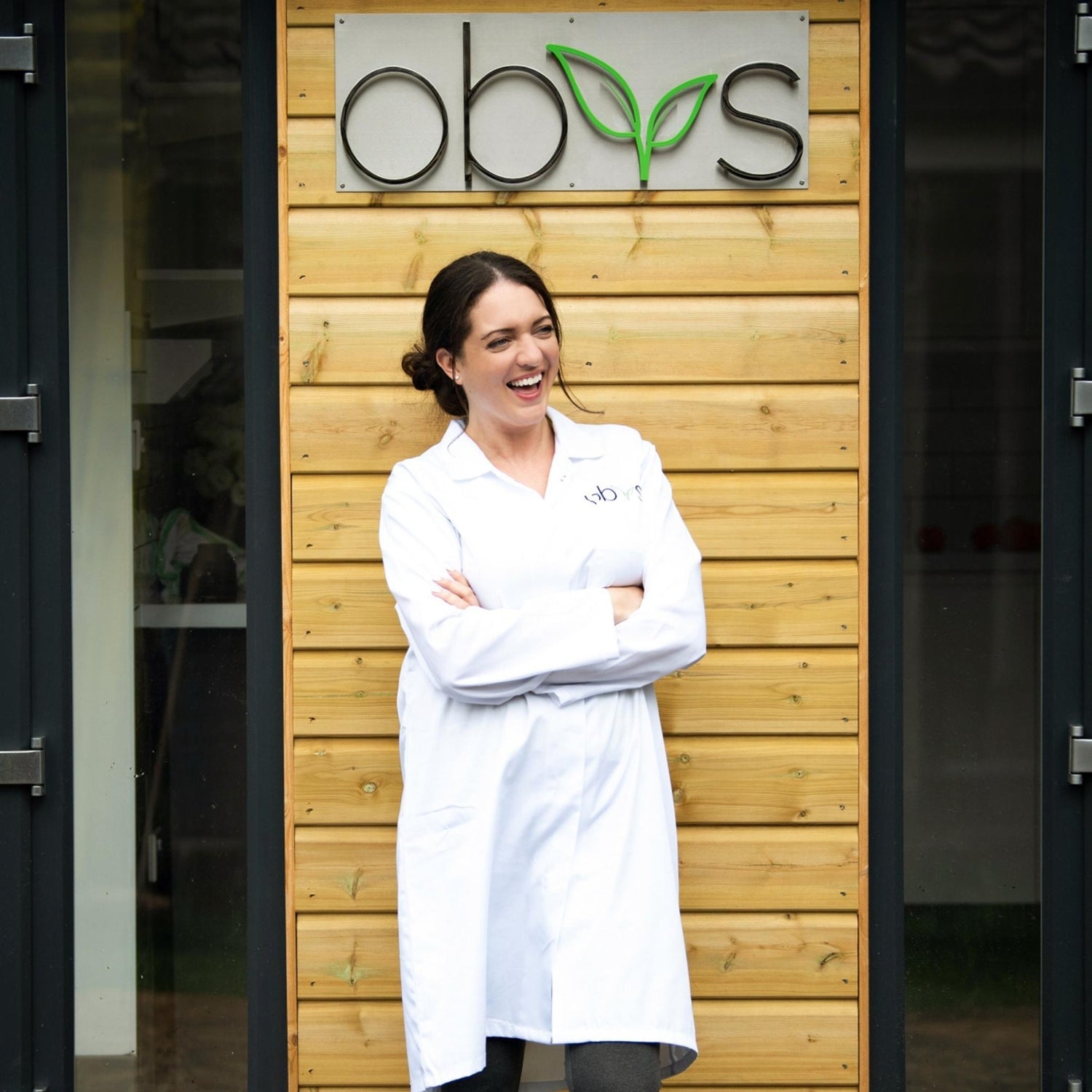 Our Mission
Certified Organic | Biodegradable | Vegan | Sustainable

Located in Hampshire, UK, Obvs Skincare, crafted by Sian Louise, offers highly effective solutions for adults and children prone to sensitive or irritated skin. Our products are thoughtfully packaged with zero plastic, prioritising sustainability.

Every item is meticulously handcrafted in our bespoke lab.

Since our launch in May 2021, Obvs Skincare has positively impacted the lives of countless individuals, gaining recognition in esteemed publications like Vogue, The Vegan Magazine, and BBC Radio!

Our mission is clear - to revolutionise the face of skincare and transform lives along the way.
Proud To Be...
Soil Association COSMOS Organic Certified.

Certified Soil Association COSMOS Organic. You can read more about their strict policies here.

Vegan Society Certified.

Certified Vegan by The Vegan Society themselves! To learn more about their strict guidelines click here.

Leaping Bunny Approved.

Obvs Skincare is Leaping Bunny  approved so you know my products are ethical and are made with love. 

Oxford Biosciences Tested.

Obvs Skincare has been rigerously tested and approved safe by Oxford Biosciences, so you can be rest assured that you are in good hands