Regular price
Sale price
$39.00 USD
Unit price
per
Sale
Sold out
This miracle product is fast becoming a family favourite. Suitable for adults, as well as children, it can help a range of skin issues - making it a staple in every household.
What's the difference between the Intensive Skin Recovery Cream and the Organic Naked Moisturiser? Watch this video to find out - Watch Now.
50ML (1.7 FL.OZ) Plant-Based Pot. Made in the UK.
Credentials

- Free From Skincare Awards Finalist 2023

- Soil Association COSMOS Organic Certified

- Vegan Society Certified

- Leaping Bunny Approved

- Palm Oil Free

- Paraben Free

- Phthalate Free

- Synthetic Free

- Nanoparticle Free

- Free from Soy & Nuts

- Plastic Free

- Tested and Approved Safe By Oxford Biosciences

- One Tree Planted With Every Order

The list goes on, if you have any questions, please feel free to email info@obvs-skincare.co.uk
Ingredients

Ingredients:
Butyrospermum parkii (Shea Butter)*, Carthamus Tinctorius (Safflower) Seed Oil*, Zinc Oxide (non-nano), Maranta Arundinacea Root Powder (Arrowroot)*, Triticum Vulgare Germ Oil, Tocopherol (Vitamin E), *Organic


The Shea Butter used in this product is unrefined and certified organic, indicating that it has not undergone any chemical refining processes. As a result, users can benefit from the pure and natural properties inherent in Shea Butter. This Shea Butter is sourced directly from a fairly traded cooperative that adheres to sustainability principles and refrains from using pesticides. Additionally, the cooperative ensures fair wages for its workers.

The Safflower oil used in this formulation is certified organic and cold-pressed. It contains a significant amount of Omega 6, making it highly sought after for helping skin conditions. The gentle nature of this oil allows for its use in baby care products and children's skincare creams. Safflower oil has a low comedogenic rating, meaning it is lightweight and suitable for all skin types, including sensitive skin. Furthermore, it absorbs quickly into the skin without leaving an oily residue.

Organic Arrowroot Powder is included in this formulation due to its nourishing properties and reputation for detoxification. It is commonly used in creams and lotions to soothe skin irritations.

Tocopherol, also known as vitamin E, is derived from vegetable oil. It is easily absorbed by the skin and offers rejuvenating effects for all skin types. Additionally, vitamin E helps preserve the cream, ensuring its longevity and freshness.
Directions For Use

Apply a small amount to the skin and rub in gently. This cream is thick, so if using on face it may be best to apply at bedtime. If using on the face, only a pea sized amount is required. Use as much as required when applying to body.

Always do a patch test first or consult your GP if you have any concerns.

Suitable for children and adults.

Store in a cool, dry place - away from direct sunlight.
Special Offer

Save 20% on any Organic Moisturiser when you buy the
Intensive Skin Recovery Cream -

Use the code OBVS20 at
checkout.
Share
View full details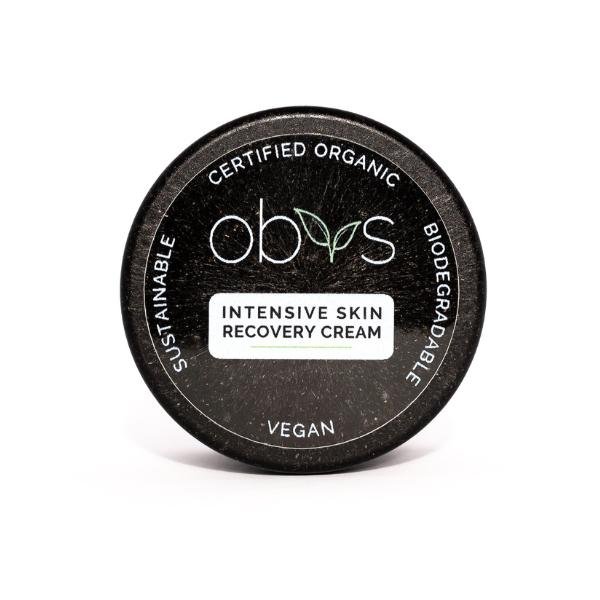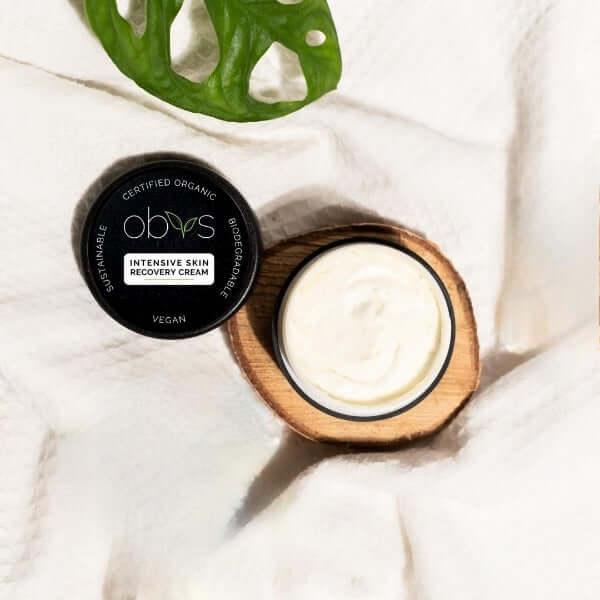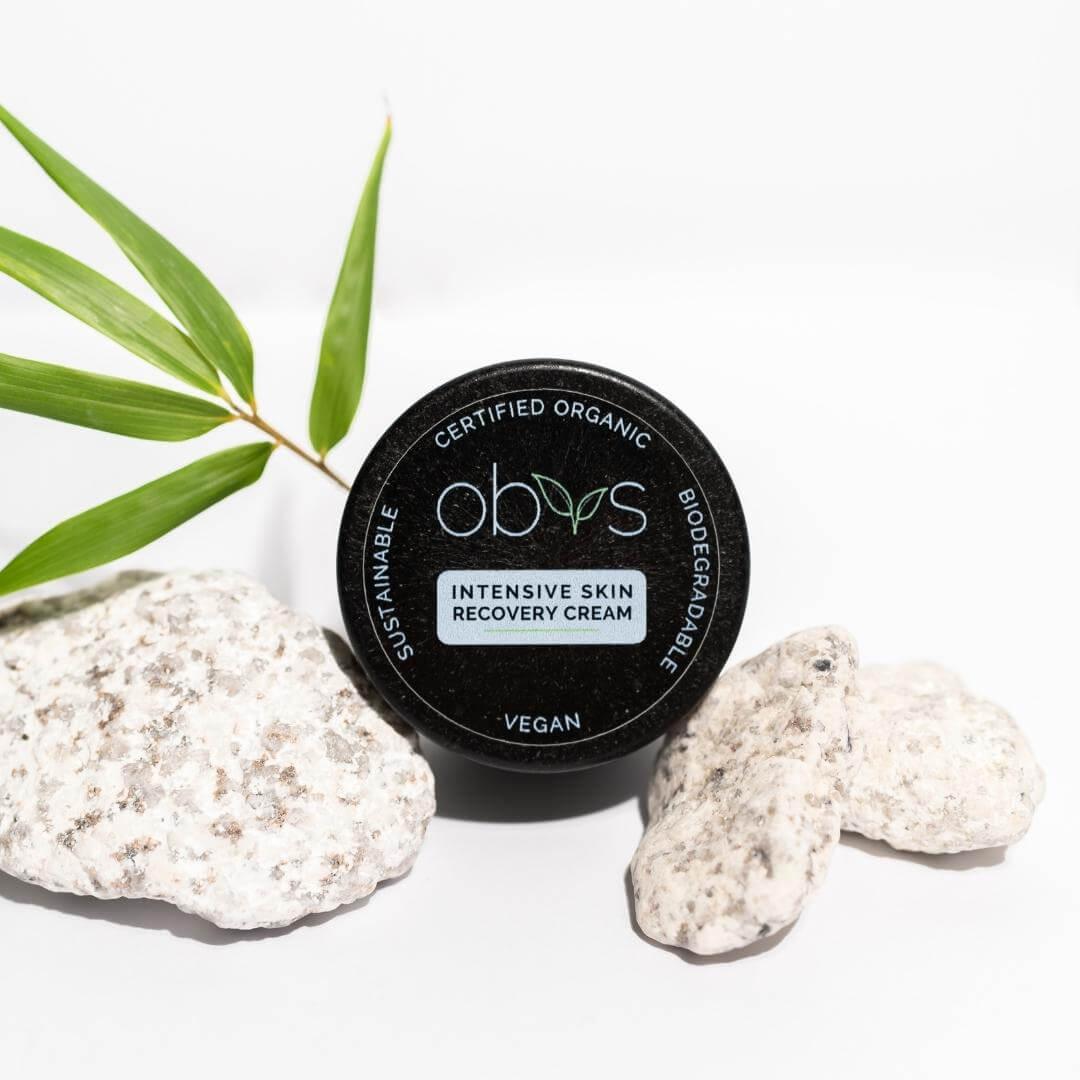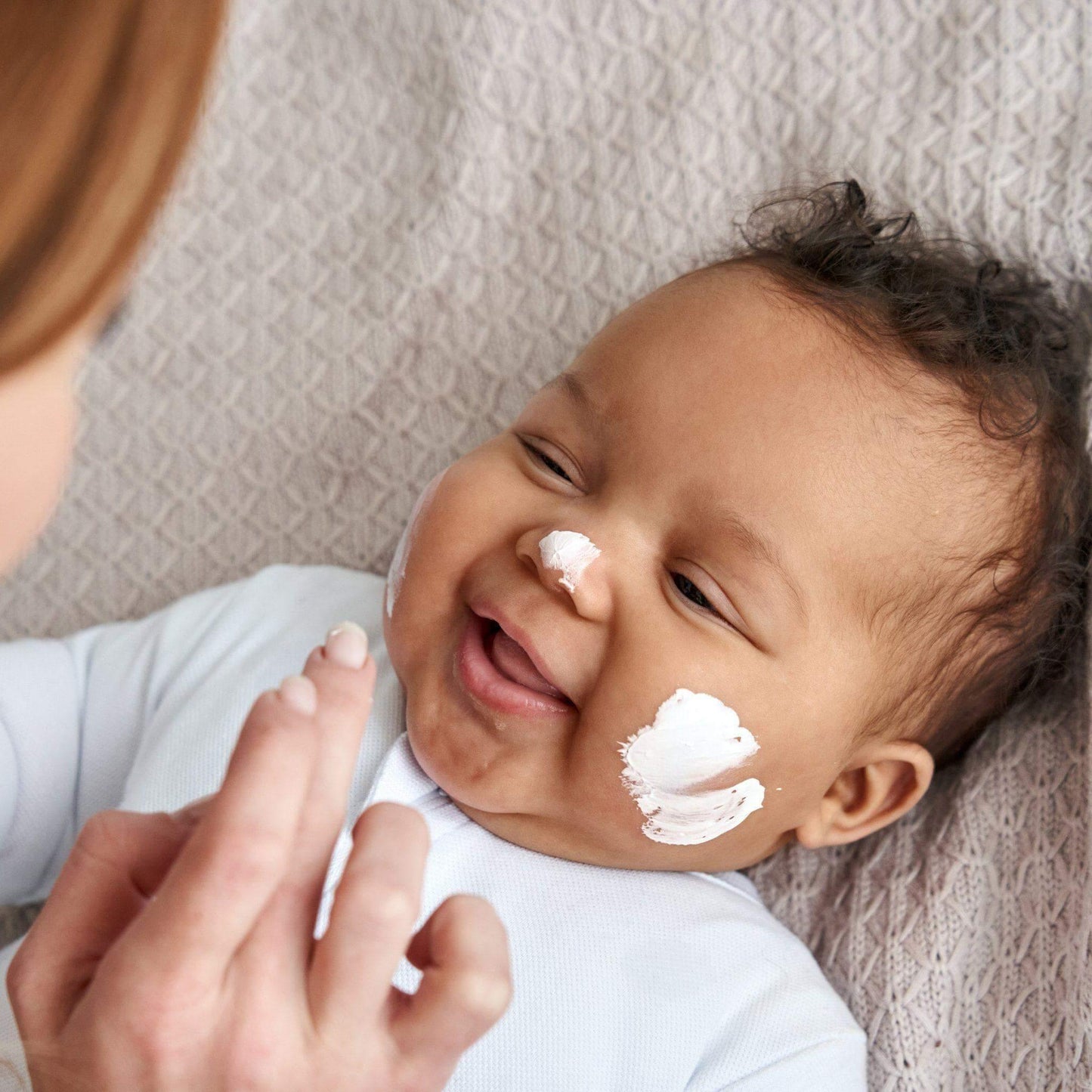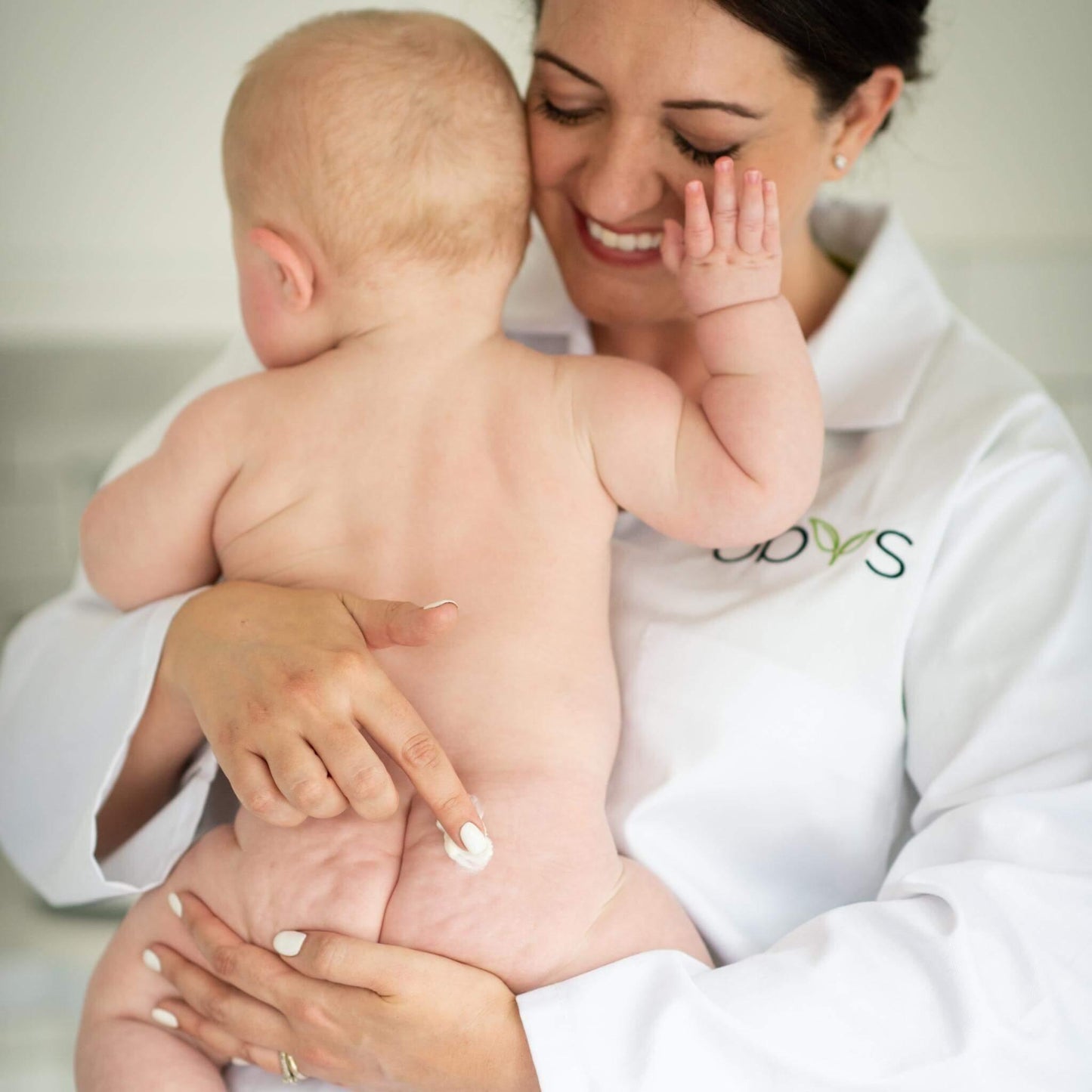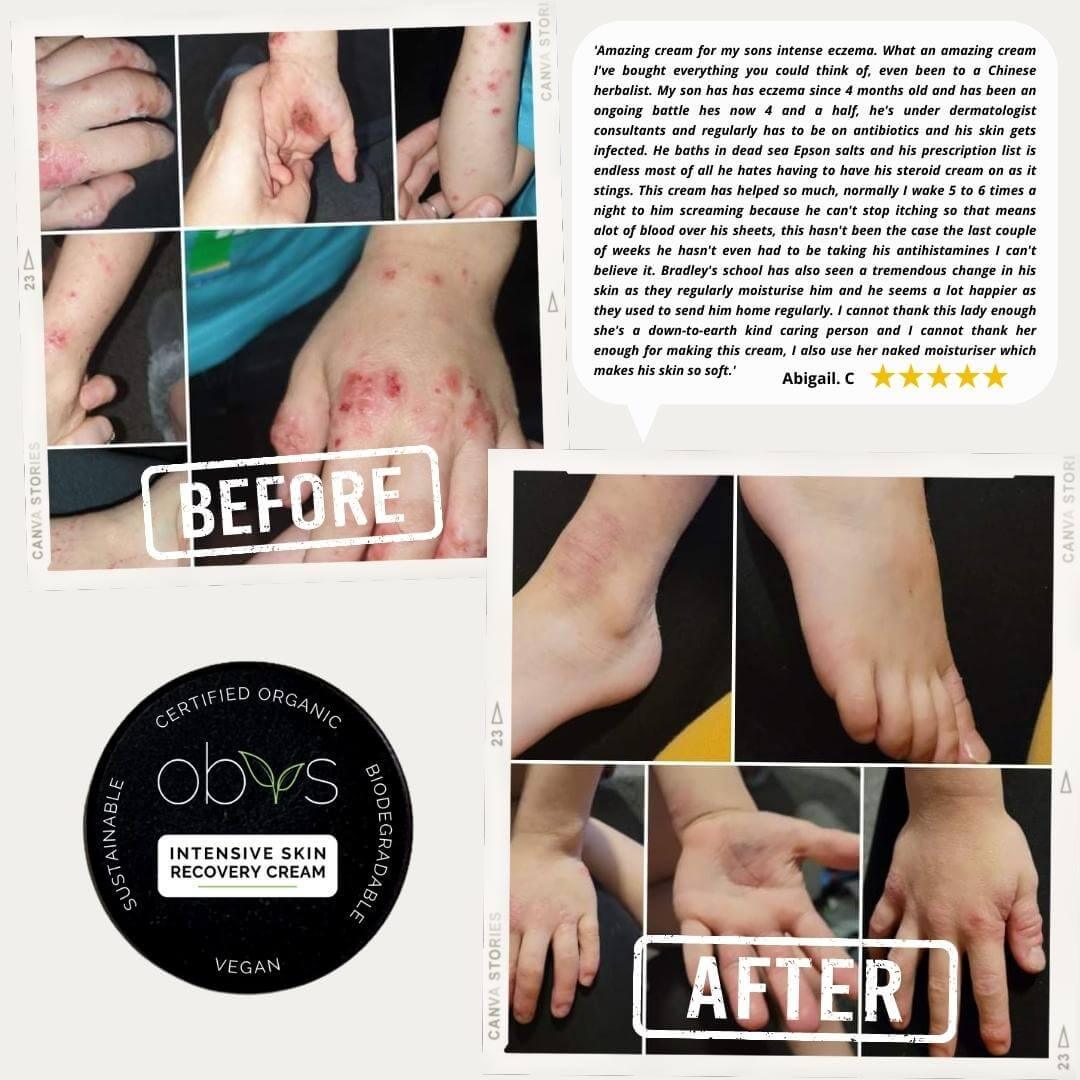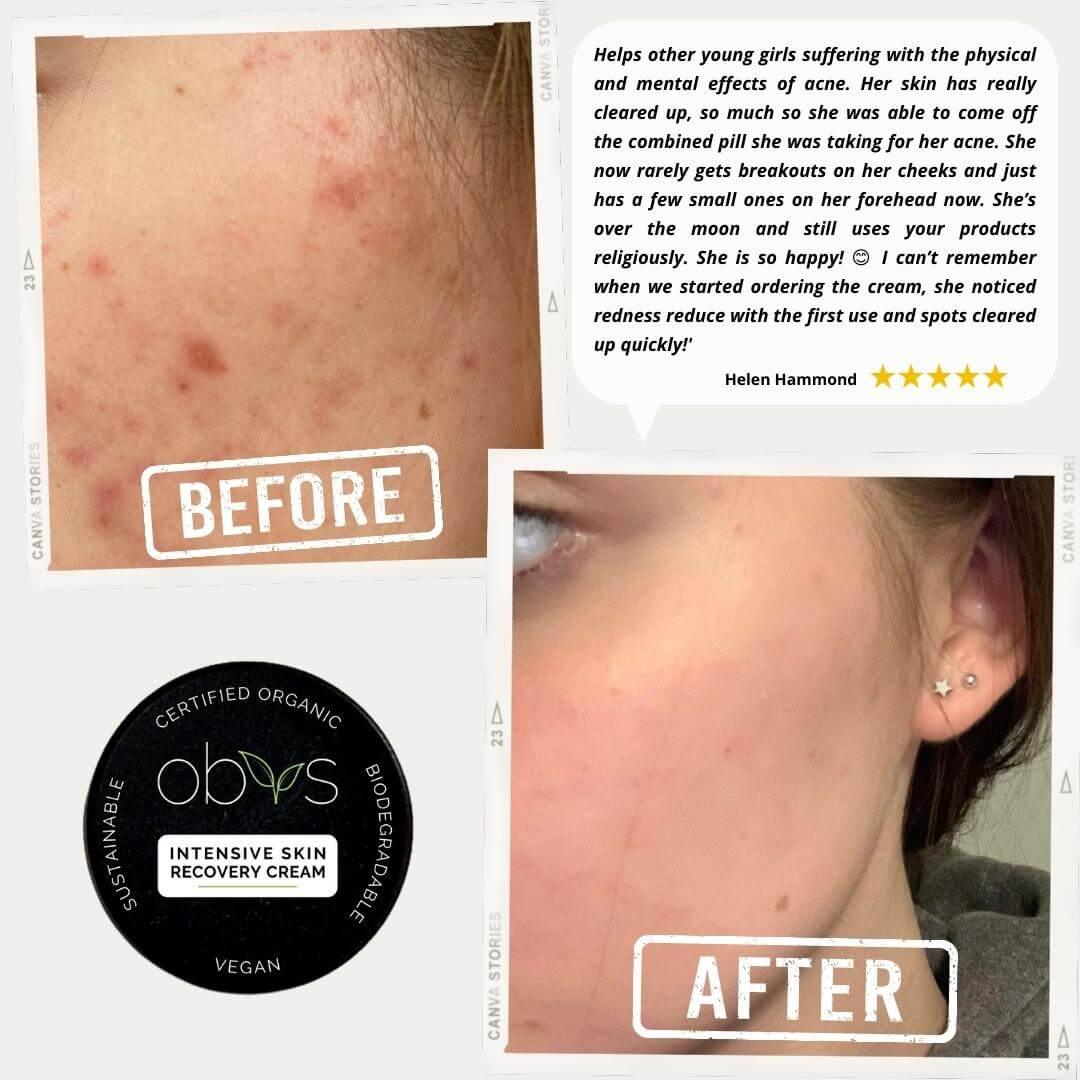 in 2 days, the difference is amazing.
I wanted to say again how much we love your cream ❤️ I've been recovering from hand surgery and just had my stitches out on Monday. It looked and felt awful. The nurse told me to use Vaseline to soften the skin up but I used the I recovery cream instead and in 2 days, the difference is amazing. I have before and after photos of the change so far
Just incredible!!!
I ordered this cream from Sian when she was making the original samples for my daughter who has excema and her flare ups were just terrible. I ordered a second batch this year and used the intesnse skin recovery cream myself on a disgustingly huge spot that came up overnight on the line of my lip! It was painful, sore, swollen and very hot! I used the intensive skin revovery cream and in 24 hours the spot is flat, its not hot, and the best of all it's not painful atall!!! Just wish I had a before picture! But this is after and it's nothing compared to what it was yesterday!!! Thanks so much Sian!! Xxxx
This cream is amazing
Cleared up my rosacea within about 5 days. Lasts ages as you only need a little bit of it.
Great review! I'm so glad this cream worked well for you - thanks so much for taking the time to let me know Deborah, that's made my day and I appreciate you xx
Love everything about it! It's amazing for when my eczema flares up, only thing that helps my skin!:)
Thank you for your review Jasmine, it's made my day!!! I hope that pesky eczema leaves you alone now. Im so happy Obvs has helped you 😍😍
Hasn't had any impact on my skin and the stuff is very greasy
Hi Jemma. Oh man, I've just seen this. My first ever 1 star review 😪. I'm sorry it didnt work for you. Would you mind emailing me to let me know what your skin concern is so I can see if I can help.
All the creams are oil based as to be as toxin free as possible, if you've not used these types of products before it may take a little getting used to as you only need a tiny bit, unlike wated based products that are around 80% water which you need to use a lot of.
I hope that helps, and thank you for taking the time to let me know your concerns,
Love Sian x
Thank you 😊. I'm pleased you think so 😍🥰