Regular price
Sale price
$31.00 USD
Unit price
per
Sale
Sold out
Certified as COSMOS Organic, the Morning Mandarin Moisturiser is your go-to solution for achieving lustrous skin and reaping the benefits of natural antioxidants. Mandarin, a rich source of vitamin C and renowned for its non-irritating properties, has been historically recognised as a 'Children's Remedy'. Regular use of this exceptional moisturiser, which is brimming with antioxidants, will visibly diminish the appearance of dark circles and discolouration while promoting cell regeneration.
This product contains 100% natural ingredients, and certainly no artificial fragrances or synthetics.
50ML (1.7 FL.OZ) Plant-Based Pot. Made in the UK.
What It Helps With

Morning Mandarin is a remarkable skincare solution. This exceptional moisturiser serves as an invigorating wake-up call for your skin in the morning, likened to the energising effects of coffee.

Enriched with a wealth of antioxidants, regular use of this moisturiser yields visible improvements in reducing the appearance of dark circles, discolouration, and wrinkles. By promoting cell rejuvenation, it actively contributes to the revitalization and renewal of the skin.

Embrace the extraordinary qualities of our Organic Moisturiser - Morning Mandarin and experience its transformative effects on your skin. Make it an essential part of your daily routine and witness the remarkable benefits it delivers for a radiant and youthful complexion.

Please note - this isn't the 'healing' cream. If you have sore skin please choose the Intensive Skin Recovery Cream to supplement the Organic Moisturiser.

The moisturisers are suitable for those who may be prone to eczema, psoriasis, dermatitis, acne and have dry skin or oily skin.

Our commitment to utmost quality is evident in the meticulous selection of the finest Organic Mandarin Essential Oil. This exceptional oil is derived from a sustainably cultivated crop flourishing in the enchanting fields of Brazil. Through a process of mechanical pressing, the oil is meticulously extracted from the unripe Mandarin Fruit peel, ensuring a pure and unadulterated composition. Rest assured, no chemicals are incorporated in this process, emphasising our unwavering dedication to providing a natural and pristine product.

Smell – Subtle, Organic Juicy Mandarins

Texture – light, mousse like. A little goes a long way.
Credentials

- Soil Association COSMOS Organic Certified

- Vegan Society Certified

- Leaping Bunny Approved

- Palm Oil Free

- Paraben Free

- Phthalate Free

- Synthetic Free

- Nanoparticle Free

- Free from Soy & Nuts

- Plastic Free

- Tested and Approved Safe By Oxford Biosciences

- One Tree Planted With Every Order

The list goes on, if you have any questions, please feel free to email info@obvs-skincare.co.uk
Ingredients

Butyrospermum Parkii (Shea Butter)*, Carthamus Tinctorius (Safflower) Seed Oil*, Maranta Arundinaceae Root Powder (Arrowroot)*, Citrus Reticulata Peel Oil (Mandarin Essential Oil)*, Zinc Oxide (non-nano), Triticum Vulgare Germ Oil, Tocopherol (Vitamin E), *Organic.

Natural constituents: Citral, Citronellol, Limonene & Linalol.

The Shea Butter used in this product is unrefined and certified organic, indicating that it has not undergone any chemical refining processes. As a result, users can benefit from the pure and natural properties inherent in Shea Butter. This Shea Butter is sourced directly from a fairly traded cooperative that adheres to sustainability principles and refrains from using pesticides. Additionally, the cooperative ensures fair wages for its workers.

The Safflower oil used in this formulation is certified organic and cold-pressed. It contains a significant amount of Omega 6, making it highly sought after for treating acne and other skin conditions. The gentle nature of this oil allows for its use in baby care products and children's skincare creams. Safflower oil has a low comedogenic rating, meaning it is lightweight and suitable for all skin types, including sensitive skin. Furthermore, it absorbs quickly into the skin without leaving an oily residue.

Organic Arrowroot Powder is included in this formulation due to its nourishing properties and reputation for detoxification and wound healing. It is commonly used in creams and lotions to soothe skin irritations.

Tocopherol, also known as vitamin E, is derived from vegetable oil. It is easily absorbed by the skin and offers rejuvenating effects for all skin types. Additionally, vitamin E helps preserve the cream, ensuring its longevity and freshness.

Organic Mandarin Essential Oil, yielded from a sustainable crop grown in the exotic fields of Brazil, is extracted by the mechanical pressing of the peel of the unripe Organic Mandarin Fruit. Containing unrivalled amounts of natural vitamin C and antioxidants, the Organic Moisturiser – Morning Mandarin is the perfect way to start your morning skincare routine.

If you have any questions or concerns, please email me at info@obvs-skincare.co.uk
Directions For Use

Organic Moisturiser – Morning Mandarin is the perfect way to start your morning skincare routine.

Apply a small amount to the skin and rub in gently. If using on the face, only a pea sized amount is required. Always do a patch test first or consult your GP if you have any concerns.

Always do a patch test first or consult your GP if you have any concerns.

Store in a cool, dry place - away from direct sunlight.
Special Offer

Save 20% on any Organic Moisturiser when you buy the Intensive Skin Recovery Cream -

Use the code OBVS20 at checkout.
Share
View full details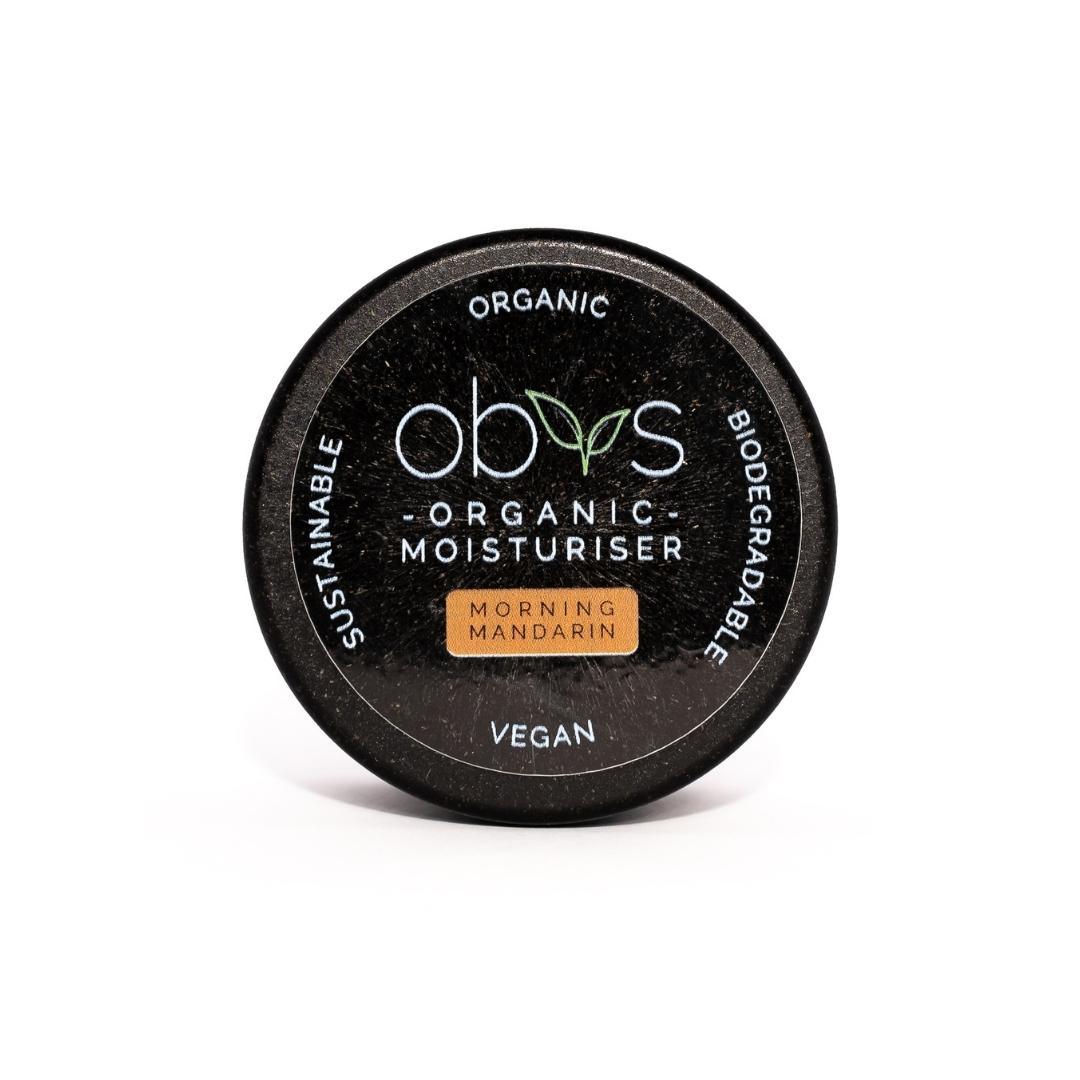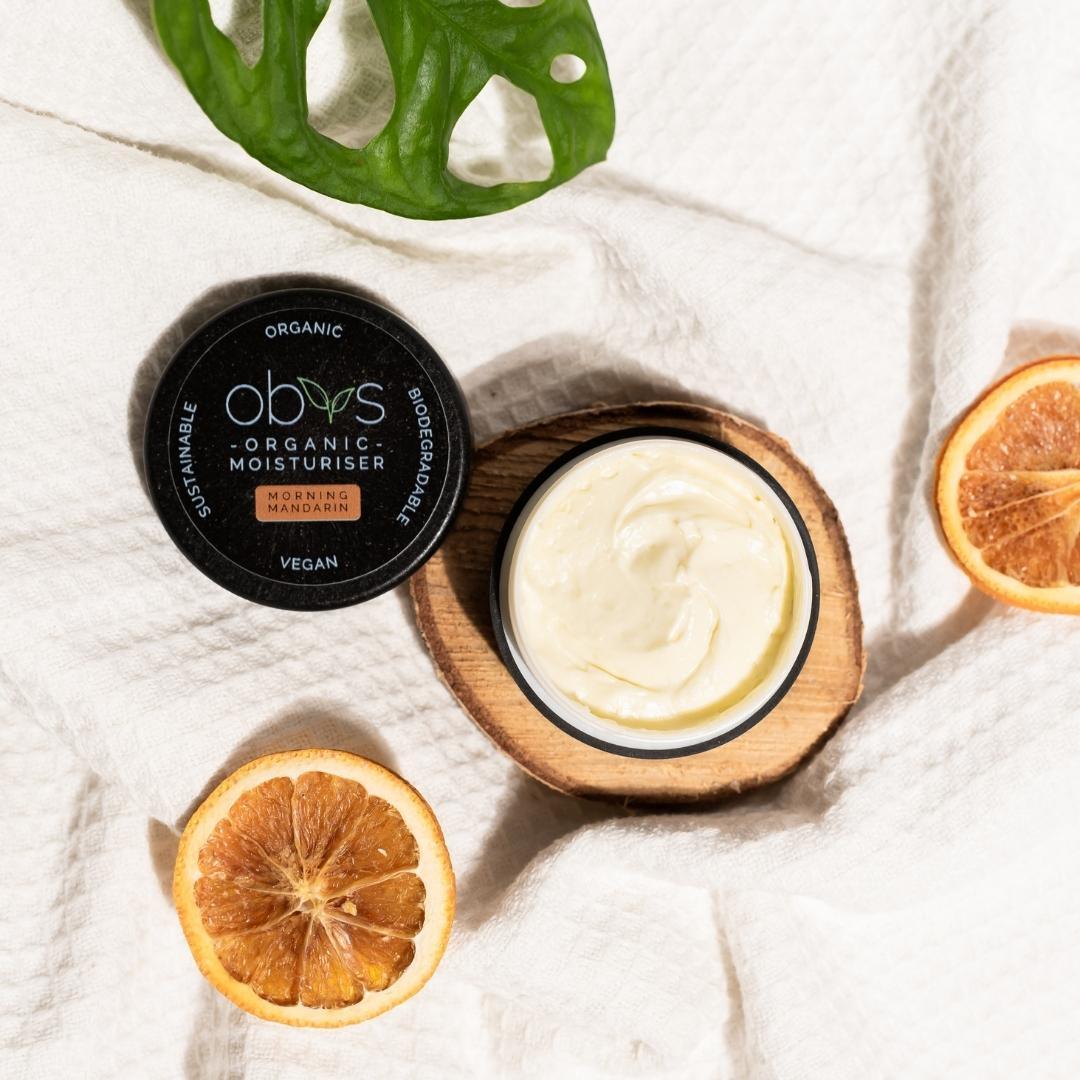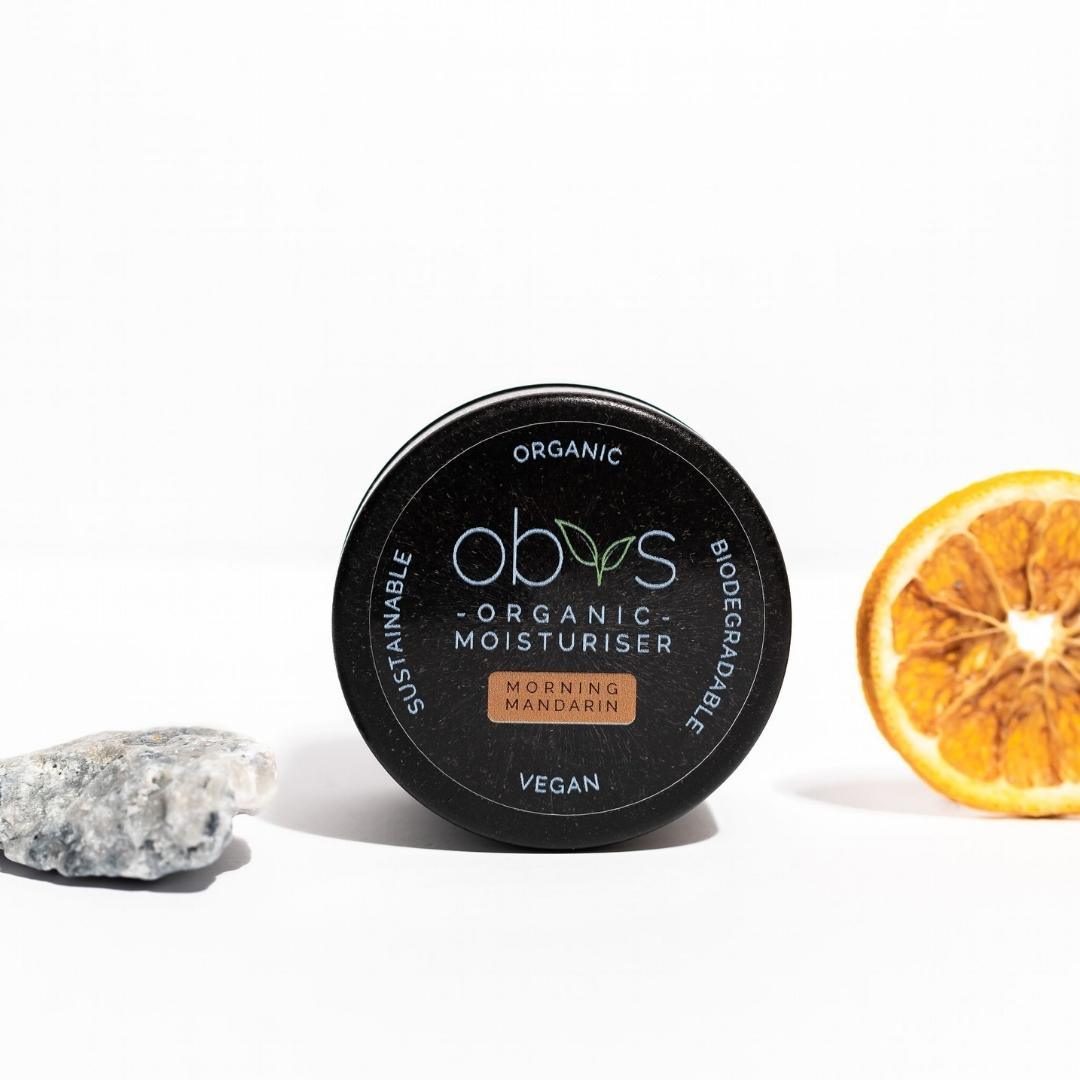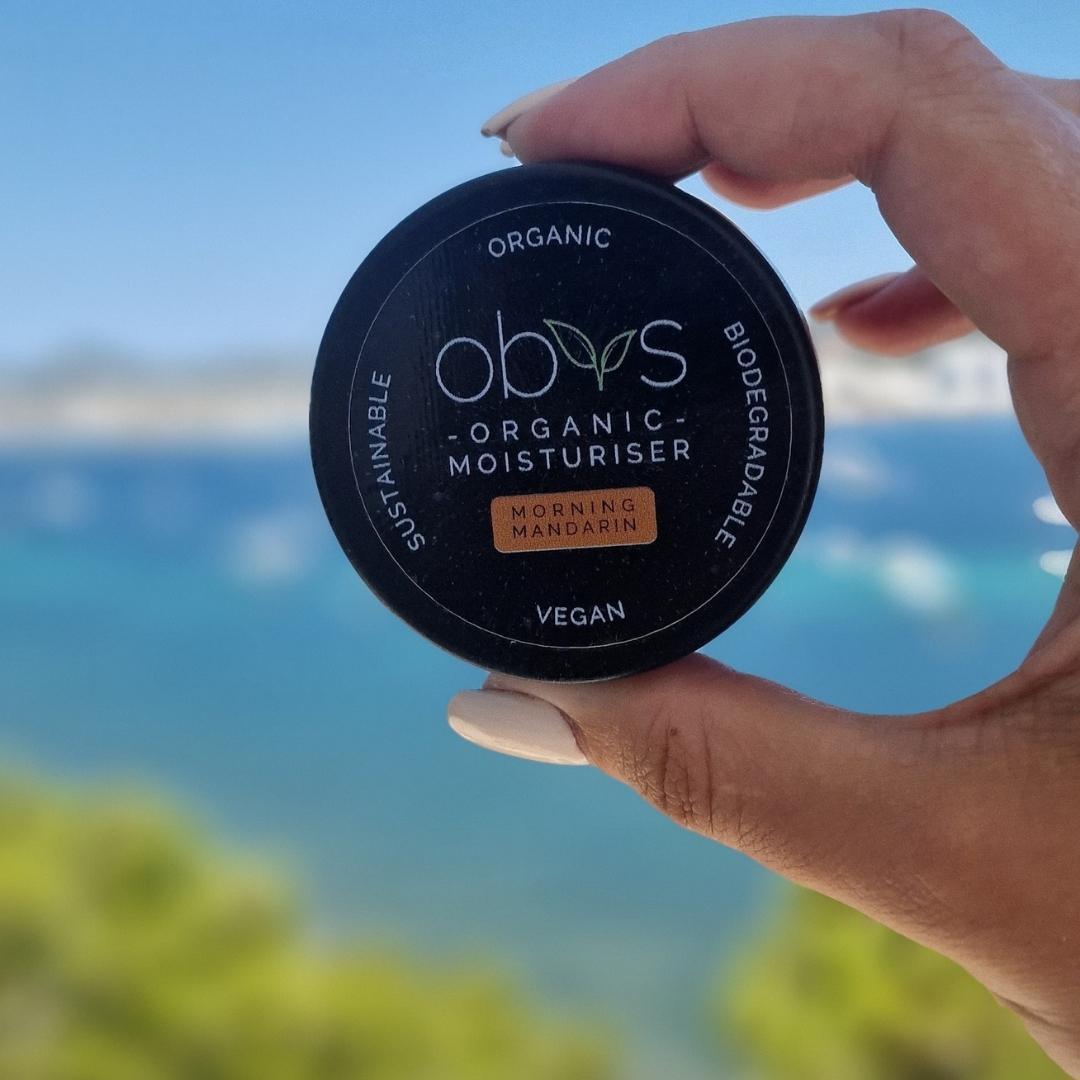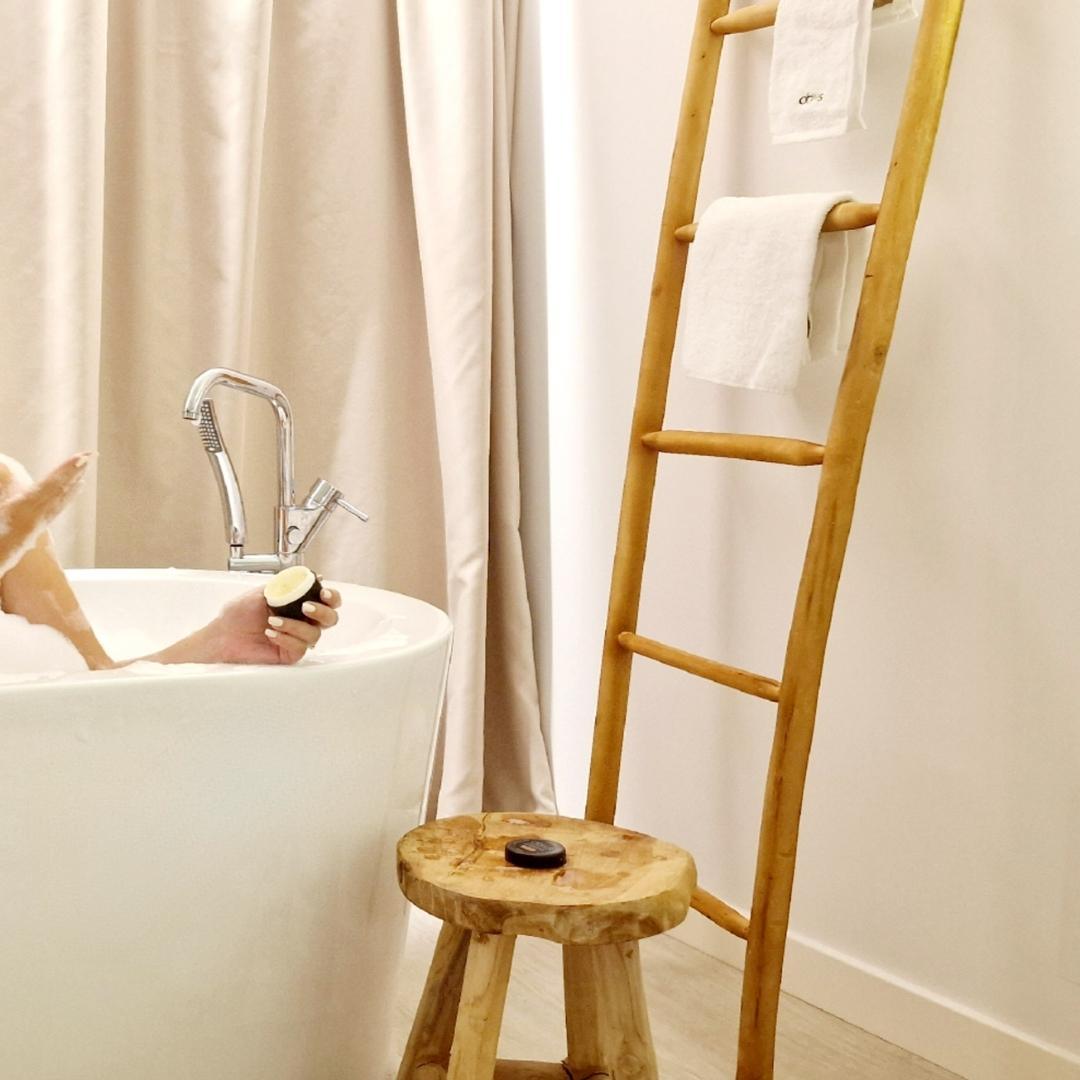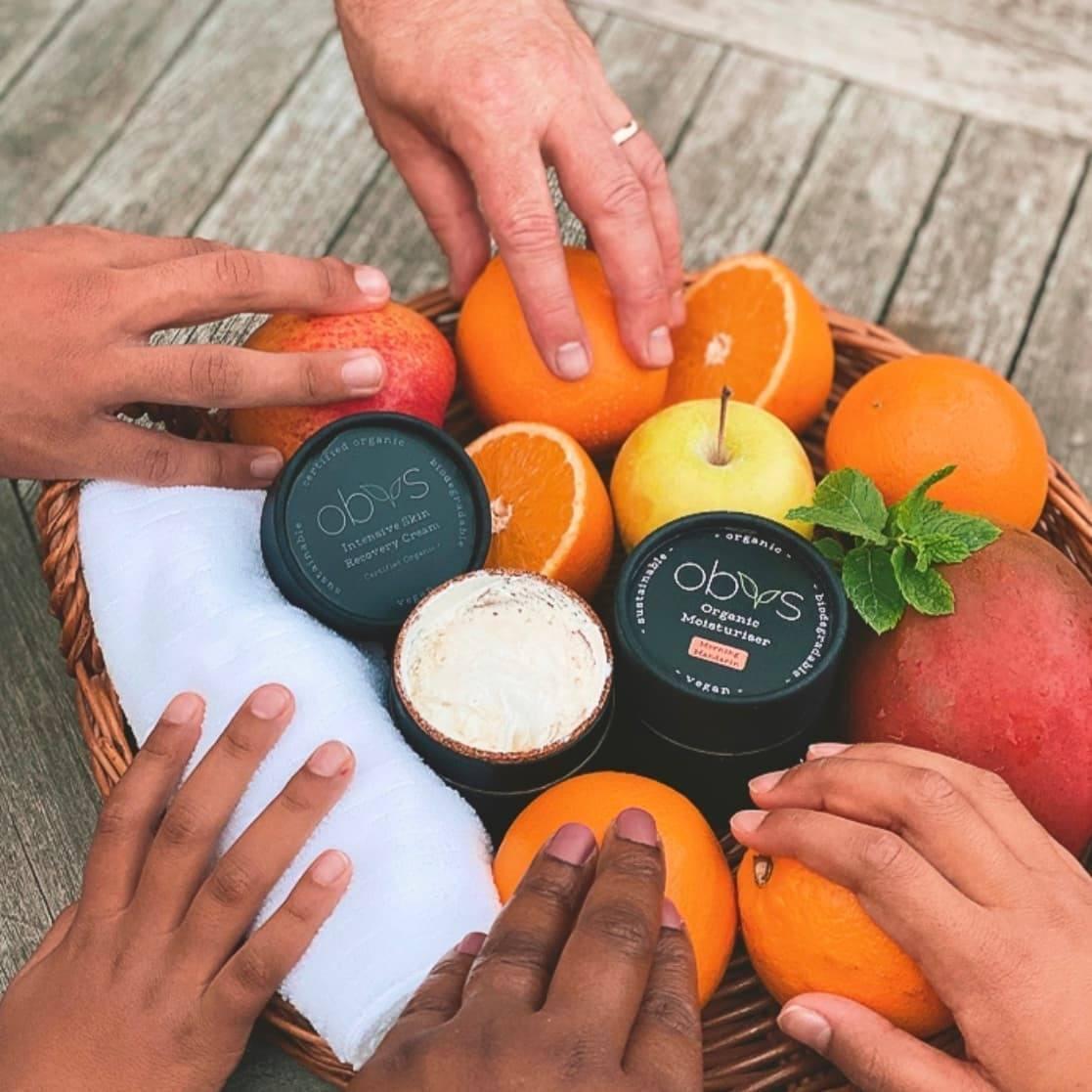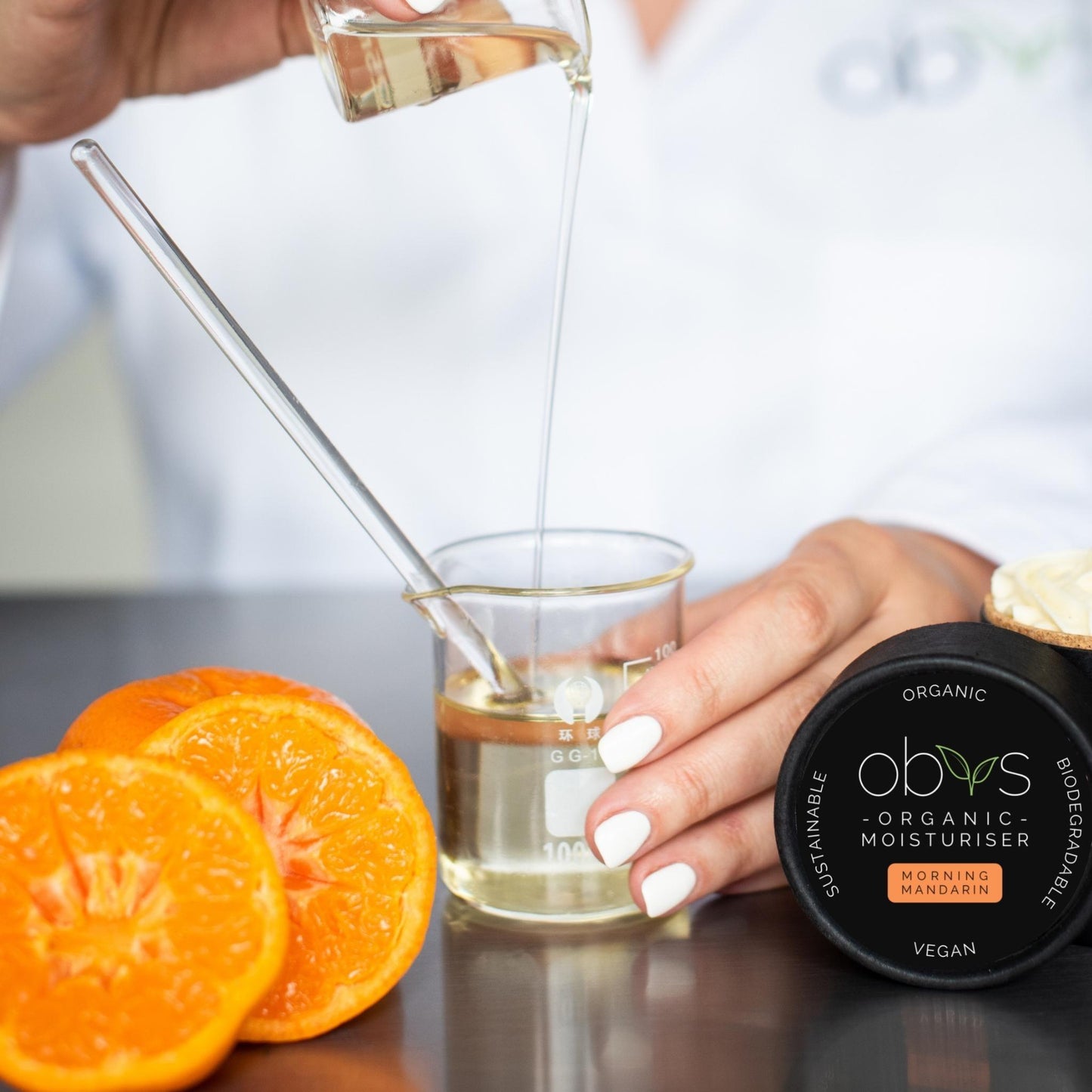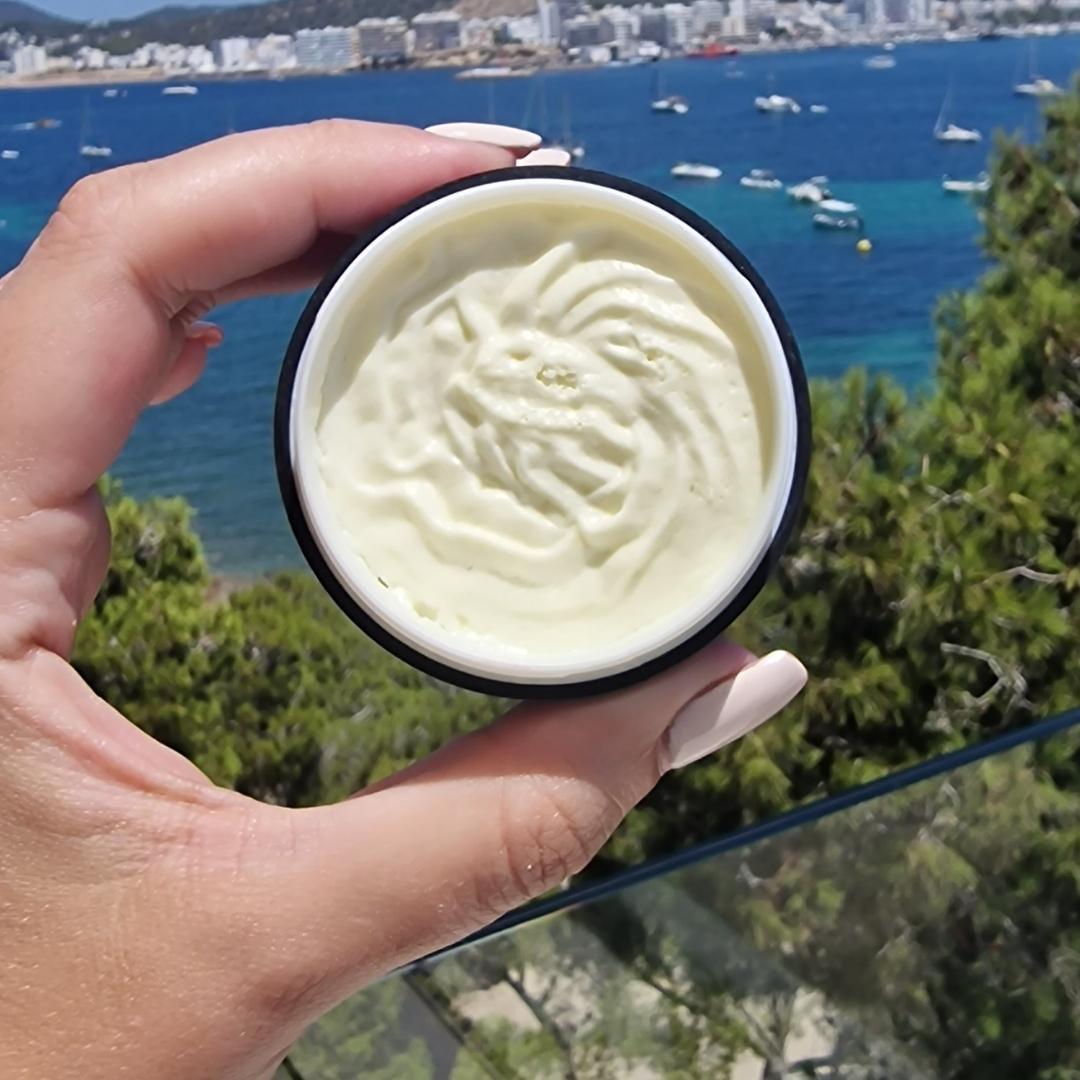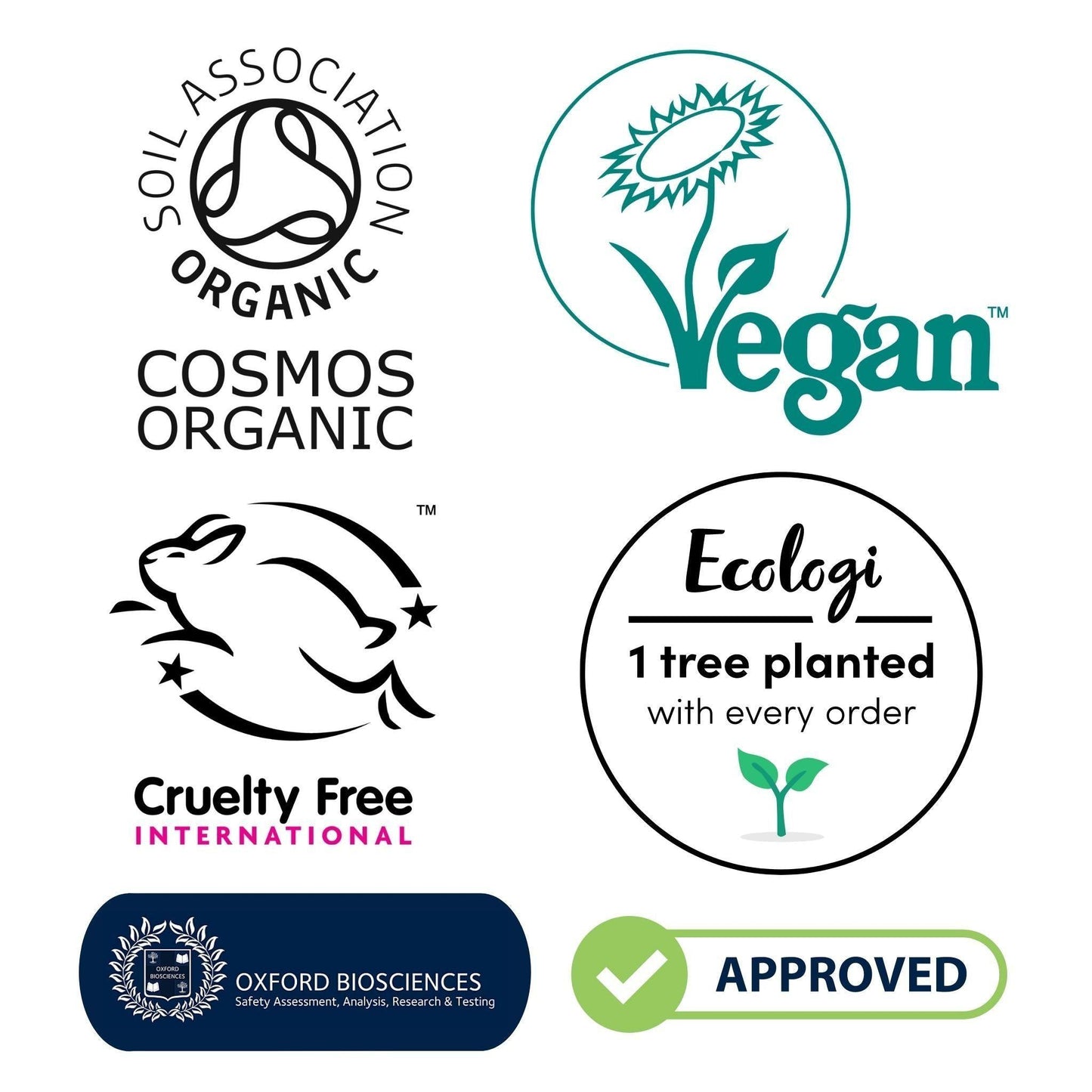 Morning Mandarin
I've been using Morning Mandarin for just under a month. I really like it and hope this will be my long term moisturiser as it ticks so many of my boxes (kind to planet, not harmful to animals, natural and actually good for me, supporting a small/local business).
The light whipped texture is a pleasure to use and a little goes a long way. It smells great. The scent of real orange as opposed to manufactured scent. Although it feels oily to start with, my skins drinks it in (I have normal to oily skin) and it feels strong and resilient for the day. I don't think I've ever described my skin as feeling strong before but that's how it feels. I've been using it for everything (under eyes, face, neck and even as a hot cloth cleanser). I love that I have been able to replace several products with this one. I just pop some spf over the top and I'm good to go!
It's not your average moisturiser, I would definitely recommend giving it a go.
Oh Noush!
Your heartfelt review fills us with gratitude! We're deeply thankful for your kind words about our Morning Mandarin moisturiser. We're thrilled to hear that it aligns with your values and skincare needs so perfectly, serving as a long-term solution for you.
Your description of the light whipped texture, the genuine scent of real orange, and the way it makes your skin feel strong and resilient is truly delightful to read. We take pride in creating products that are not only effective but also versatile, allowing you to simplify your skincare routine.
Thank you for recommending Morning Mandarin to others. Your support means the world to us, and we're here to provide you with exceptional products and service whenever you need. Here's to radiant, healthy skin and a brighter future for our planet, together.
Love Sian
Wow! Feels so good and goes a long way.
This cream arrives in the tin with great branding. Remove the lid and the contents smell lovely (I had the mandarin). The cream looks whipped and light and a dab of finger gets enough for each area of your face (forehead, cheeks, chin and nose). It goes a long way and feels so creamy and luxurious. Soaks in really well and feels lovely. I know this tin will last a while but I will definitely be ordering more! I would recommend others to try Obvs.
Thank you for your review of our Organic Moisturiser - Morning Mandarin. We're so happy to hear that you love it! It's wonderful to see that our products are being enjoyed by others. We hope you'll continue to use it and tell your friends about it. Thank you again for your feedback! Love Sian x
Brilliant Product
I have always had problem skin. This cream just melts in, and has made my skin feel so much better
Thank you for your lovely review! We're so glad that our Organic Moisturiser - Morning Mandarin has been able to help improve your skin condition. I appreciate the time you have taken to leave this review. Love Sian
Great for more mature skin
A little goes a long way with this moisturiser. It definitely feels like it rehydrates my skin and it softens the lines that seem ever more prevalent! I would definitely recommend Morning Mandarin for more mature skins (I'm in my 50s).
Thanks for the review! We're glad to hear that this moisturiser is great for more mature skin, and that a little goes a long way.
Obvs cleared my blackheads
I use 'Morning Mandarin' on my face before I go to bed now my skin is soft and evenly coloured, no aggressive redness on my nose and chin, and it has helped get rid of the blackheads that I just thought were a permanent thing on my nose. I met Sian through a mutual friend, and I was immediately keen to support a small business, I was also very impressed that Obvs is all vegan. Love the cream, I wouldn't have anything else now❤️.
Thank you for your positive review of our Organic Moisturiser - Morning Mandarin! We're so glad that it has cleared up your skin and helped get rid of your blackheads - it's great to see that our product is helping to benefit people in this way. We're really grateful to have you as a customer and we hope that you'll continue to use our products in the future.
Gorgeous product
I was recommended to try this by a friend and I am sold, such a lovely texture on my skin it almost feels like a mousse. The smell is amazing and my face feels so soft all day. I am a convert!!
Thank you for your feedback! We're so glad you're enjoying our Organic Moisturiser - Morning Mandarin.