Watch how Obvs Skincare has transformed lives: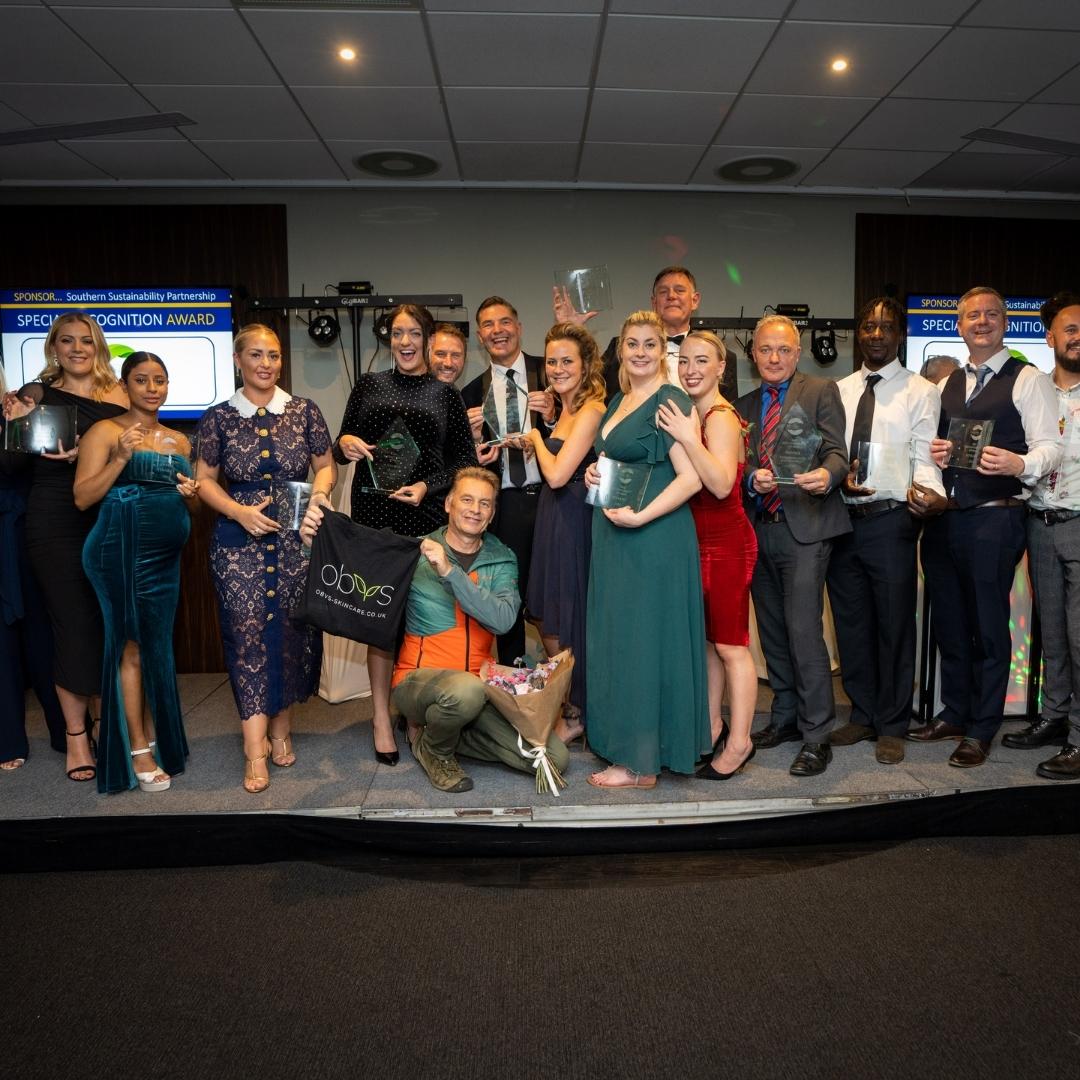 Obvs Skincare has won "Start-Up Business of the Year" at the Sustainability Awards!
The Southern Sustainability Partnership organises the Big Sustainability Awards, which honour businesses and public organisations that are making a difference in the world, reducing their impact on the environment, and setting an example for their industry.
The best sustainable businesses from across the UK came together to celebrate success in the sector at this year's awards, which were held on Thursday at St Mary's Stadium in Southampton.
Over 100 sustainable businesses attended the awards ceremony that was hosted by Chris Packham CBE (Really Wild Show, Spring-Watch, Autumn Watch & Winter Watch).

Proud To Be...
Soil Association COSMOS Organic Certified.

Certified Soil Association COSMOS Organic. You can read more about their strict policies here.

Vegan Society Certified.

Certified Vegan by The Vegan Society themselves! To learn more about their strict guidelines click here.

Leaping Bunny Approved.

Obvs Skincare is Leaping Bunny  approved so you know my products are ethical and are made with love. 

Oxford Biosciences Tested.

Obvs Skincare has been rigerously tested and approved safe by Oxford Biosciences, so you can be rest assured that you are in good hands